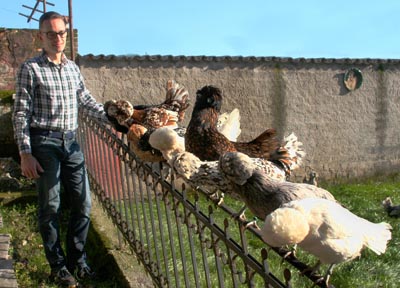 Amateur Breeding of Paduan Chicken
The amateur breeding of Andrea Pozzato was born from a passion for Padua chicken, pearl among the Italian breeds of chickens and ornamental beautiful animal that I introduced in my breeding after treating chickens native of Veneto in my thesis.

With ten years of experience, I dedicate my free time to these beautiful animals, and with this simple site I want to enthuse many amateur breeders to spread this breed from the north and the lands of Padua, to which we are already grateful for many other typicalness.

My breeding has almost always eggs and subjects of various ages, while maintaining a vocation amateur and non-commercial, paying close attention to animal welfare since the early days.